If there's one country that has seen the lowest depths of depravity and risen back with a bang, then it is most definitely Japan. From the insurmountable wealth of history to its futuristic and decadent present in terms of technology and way of living, it is not easy to ignore this force of a nation. Japan with its peaceful spaces of zen and tranquillity and Japanese pop culture, has been an ever present entity throughout all our lives. From anime to those everyday ninjas we aspire to be, the beautiful terrain which inhabits these influences is worth making a trip out of!
Here are the reasons why you should be considering Japan as your next destination of fun,
The Geography And Outdoor Activities
Japan is a cluster of several thousands of islands. There's the riveting presence of Mt. Fuji, which one could climb to understand how beautiful a sunrise could be. Here's a nugget of reminder: Japan is famously called the land of the rising sun. That means that you're probably the first person on the entire planet to experience the first sunrise on a monday. Can you imagine that grandiosity?
Moreover, if say you're in the mood for a more beachy vacation. You could always head to Okinawa and be dazzled by the coral reefs. This site is also considered to be one of the best scuba diving locations! Something which most outdoor lovers shouldn't miss out on.
But Japan's mind boggling train of fun doesn't just end here! There's always the Japanese Alps and the mountains of Tohoku and Hokkaido which has skiers zipping down peaks. Are you feeling the pull yet?
Japan's Politeness And Friendliness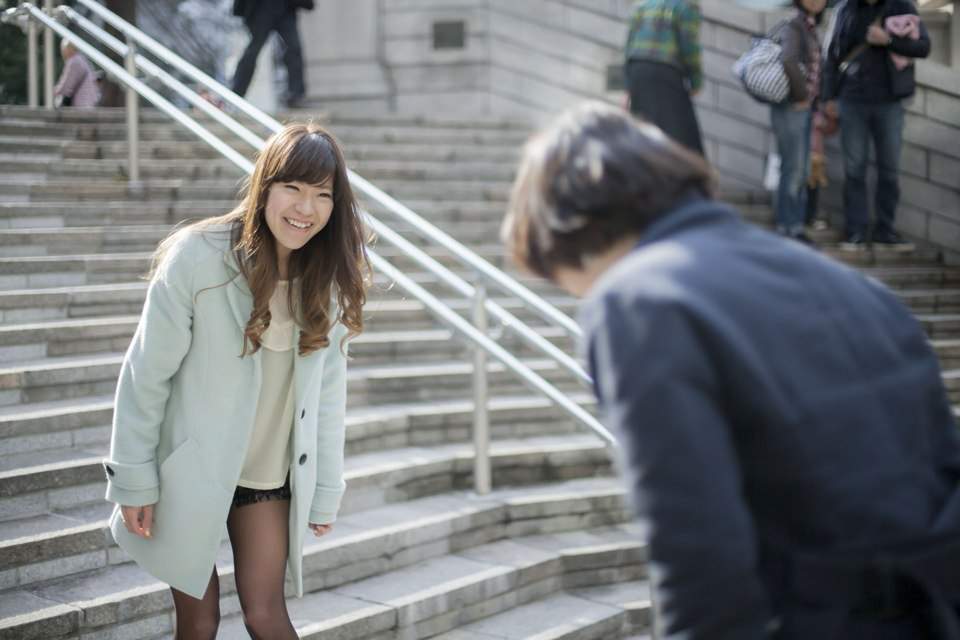 We've heard so much about the admirable manners that the Japanese inculcate in their citizens. Generation after generation, we witness a zeal to begin and complete under a banner of efficiency and sincerity. This sincerity and efficiency comes across to others via their hospitality. You'll read lots of stories about their courtesy and good natured behaviour, and one reckons that, that may be something to make a trip out of.
Sushi/Sashimi/Ramen/All Around Taste Fest
Foodies and experimenters will find no dearth of adventure in this corner. It is blasphemous to come to Japan and not try a sushi. (Quick info.: Sushi is raw fish wrapped within a roll of vinegar rise and usually, sea weed. Sashimi is simply the raw fish and well, Ramen are noodles made for slurping and filling your stomach till the end of the world.) If you can, visit a sushi bar with sushis on a conveyor belt and prepare for your mind to be blown.
But as opposed to popular knowledge, there are many other things worth trying. Daring foodies will want to try blowfish, known locally as fugu. Choose a government-licensed chef, since eating fugu that has been incorrectly prepared can be fatal. (disclaimer: proceed with caution, folks)
Festival of Seasons or Season of Festivals?
Japan fulfills both of the above descriptions.  From the bustling, and colourful summer festival in Kagoshima, the summer parades of the Neputa summer festival in Hirosaki,  to the Sapporo Snow festival held in cold February, transforming ice sculptures into living, breathing experiences, it seems no matter when in the year you visit Japan, there's always an excuse to celebrate the changing of the seasons.
Transportation
You had to know that this was coming. Imagine a train which converts nine hours of travelling time to a mere 2.5 hours? The Shikansen, Maglev, even the maintenance vehicles travel at unprecedented speeds. The Bullet trains belong on your bucket list simply because they exist. Moreover, the intra-city transportation in the cities of Japan is also commendable. The Tokyo Subway system is deemed to be one of the most punctual and efficient systems in the world. A good base of transportation really helps travelling within the city.
The Quirky Side of Things
From the Anime, to bizarre commercials. Japan has an extraordinary quirky side which it prides itself upon. There's something called a girlfriend/boyfriend service in Osaka. Where girls and boys dressed in elaborate dresses chase down women and women to be their 'friend for a night'. Now the fascinating idea that lies behind it is that it's not for sexual favours as one would think. It's simply a way of giving and keeping company. Oddly enough, they may earn up to $1,000 USD for this per night.
On the other side, Japanese cities are famous for karaoke bars. So guess where you can test your singing skills?
The History, Samurai Culture And Tea
The vestiges of the old and the promise of new finds home in Japan's history. The extensive era of empires is reflected in Japan's architecture. One may visit the is the 17th century Himeji Castle or the Matsumoto Castle that has Japan's oldest keep. It is also recommended to visit the Shirakawa-go villages (listed as a UNESCO World heritage site). This small collection of villages echoes much of how ancient Japan used to be. Worth an experience, eh?
For a reality check, going to Hiroshima and witnessing the only remaining structure is an eye-opening experience.
True to Japan though are some traditions and cultural experiences that have continued and found significance in popular representation. Ideals of the Samurai are synonymous with Japan and its well-revered history. It's a culture best experienced hands on and there are many places across Japan that gives you that opportunity. One of these is the highly entertaining Samurai Kembu in Kyoto – a performing arts show and a lesson in the art of the Samurai that's a must to get a full experience of this ancient culture.
Another quintessential Japanese tradition is the tea ceremony, a highly structured ritual that dates to the 16th century, which you can experience in tea houses throughout Japan.
Even though Japan needs no limelight, I hope I did a fair job to convince you enough to take a trip to Japan this year!
Happy Holidays!